[back]

MULTICHAMPION,
CHAMPION OF UKRAINE, BULGARIA, ROMANIA, MOLDOVA,
CACIB, 15xCAC, 3xR.CAC, 2xR.CACIB, 3xBOB, 2xBIG-III,
field trials (duck) - 1st, 2nd, 3d degrees, field trials (blood track) - 1st degree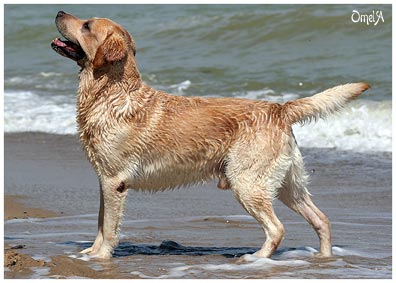 &nbsp&nbsp&nbsp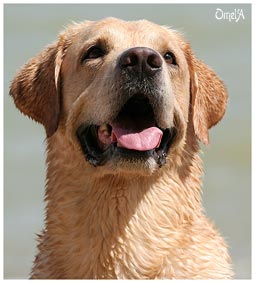 На фото 7,5 лет / On photo 7,5 years old
24.11.2002 - 30.10.2010
Полнозубый / Fullteeth
глаза - ОК (eyes - OK) (2010)
Заводчик: Демченко Елена / Breeder: Demchenko Elena
Владелец: Омельяненко Анна / Owner: Omelianenko Anna
Do not stand at my grave and weep -
I am not here, I do not sleep.
I am a thousand winds that blow,
I am the diamonds glints on the snow,
I am the sunlight on ripened grain.
I am the gentle autumn's rain.
When you awaken in the morning hush,
I am the swift uplifting rush
Of quiet birds in circled flight.
I am the stars that shine at night.
Do not stand at my grave and cry,
I am not there. I did not die...
Mary Frye
Pedigree:
Larsen Golden Moon
3xCAC, 2xR.CAC, CACIB
Brencara Johnnie Walker
INT CH, CH RU, UA, BY, MD
Rocheby Whisky Mac
CH GB
Poolstead Pretentious At Rocheby
Rocheby Acorn
Laytrick Peggy Sue of Brencara
Cambremer Mr.Ross
Georgie Girl of Laytrick
Anadel Black Diamond
CAC, R.CAC
Arnold Skimir
CAC
Skiper Perl Inbar
Arblek-Mirdza
Gabriel Abble of Black Kressit
CAC
Bear-Oleef
Talling Terry
Bastinda May-Star
Kevin-Star-Kin
2xCACIB, CH UA
Cheren Kelt Kin
Ovia V.Fravansa (Brel)
Bark Nevis Den
Kerolain Elming Star
Arblek-Migel
Radzhev-Ellis-Star
Maira Elming-Star
Arblek-Migel
Brenvik-Blacky
Brutan-Armanda
Radzhev-Ellis-Star
Raj
Eva-Kinley-Star